Choosing Your Entertainment
Gerald Hood Entertainment hosts elegant, memorable, glamorous and fun celebrations for savvy, sophisticated couples who demand first class service. We are a high end premium company that has limited dates available due to high demand. With that being said, I must pick and choose my couples carefully to insure than I'm a great fit for your wedding, and that I can make sure your ideas can be beautifully executed. This is why I always meet with you in person or over video chat before getting into packages and pricing. If we are not a good fit… price doesn't matter.
Master of CEREMONIES
Gerald Hood is an exceptionally qualified Master of the Ceremony. Gerald has professionally hosted hundreds of events and has helped over 500 couples achieve their absolute dream wedding. Your wedding reception and vows reflect the uniqueness of your relationship, and captures the celebration of your love, which is what has brought you to this very important celebration in your lives together. Our goal is to create a truly wonderful, unique, personalized and memorable wedding day that your guests will never forget.
Disc Jockey
Gerald Hood started his Disk Jockey career 30 years ago. Since then, he has played in major nightclubs, worked as a professional radio announcer for over 10 years, and hosted hundreds of events. Gerald now specializes in providing unique, fun and personalized entertainment for high end premium weddings.
Officiant
Gerald is also an Ordained Pastoral Chaplain and marries couples of all races, genders and beliefs. Each ceremony is specialized in personalized non–denominational or spiritual wedding ceremonies. We respect and welcome all people's right to marriage. Gerald Hood is licensed through the province of Ontario. We believe that the wedding ceremony is very important and should always reflect the couple that we are marrying. So, you may personalize the ceremony to fit your personalities blending together as one. We highly encourage you to create your own unique wedding vows, as it adds that extra personal touch to the ceremony, and a memory that will last a lifetime. Your custom marriage ceremony may also require microphones & music, which can be provided.
CERTIFIED WEDDING PLANNER
Gerald is also a Professional Certified Wedding Planner with the Wedding Planner Institute of Canada (WPICC) Although we do not provide traditional wedding planner services, we know every aspect and detail that goes into a wedding. We will build a timeline for your day to make your wedding flow, and most importantly, be stress free!
About Gerald …
My name is Gerald Hood and I started as a Disc Jockey over 30 years ago as a DJ in a local roller skating rink. But even before then, I knew I wanted to be an entertainer. From there, I went on to spin in numerous night clubs, and eventually landed "on the air" as a professional radio announcer for 10 years. My passion has always been providing great music and helping people celebrate! There is nothing more rewarding than helping couples celebrate one of the biggest days in their lives. It's not about "playing some music"…. It's about creating memories for your family & friends that will last with them for a lifetime. I LOVE WEDDINGS, and that's all I do. I specialize exclusively in weddings!
My focus is on creating magical experiences for my amazing couples. The focus is, and will always be on creating YOUR dream wedding. Every wedding should be unique, special, and different- just like you.
Testimonials
From Our Happy Clients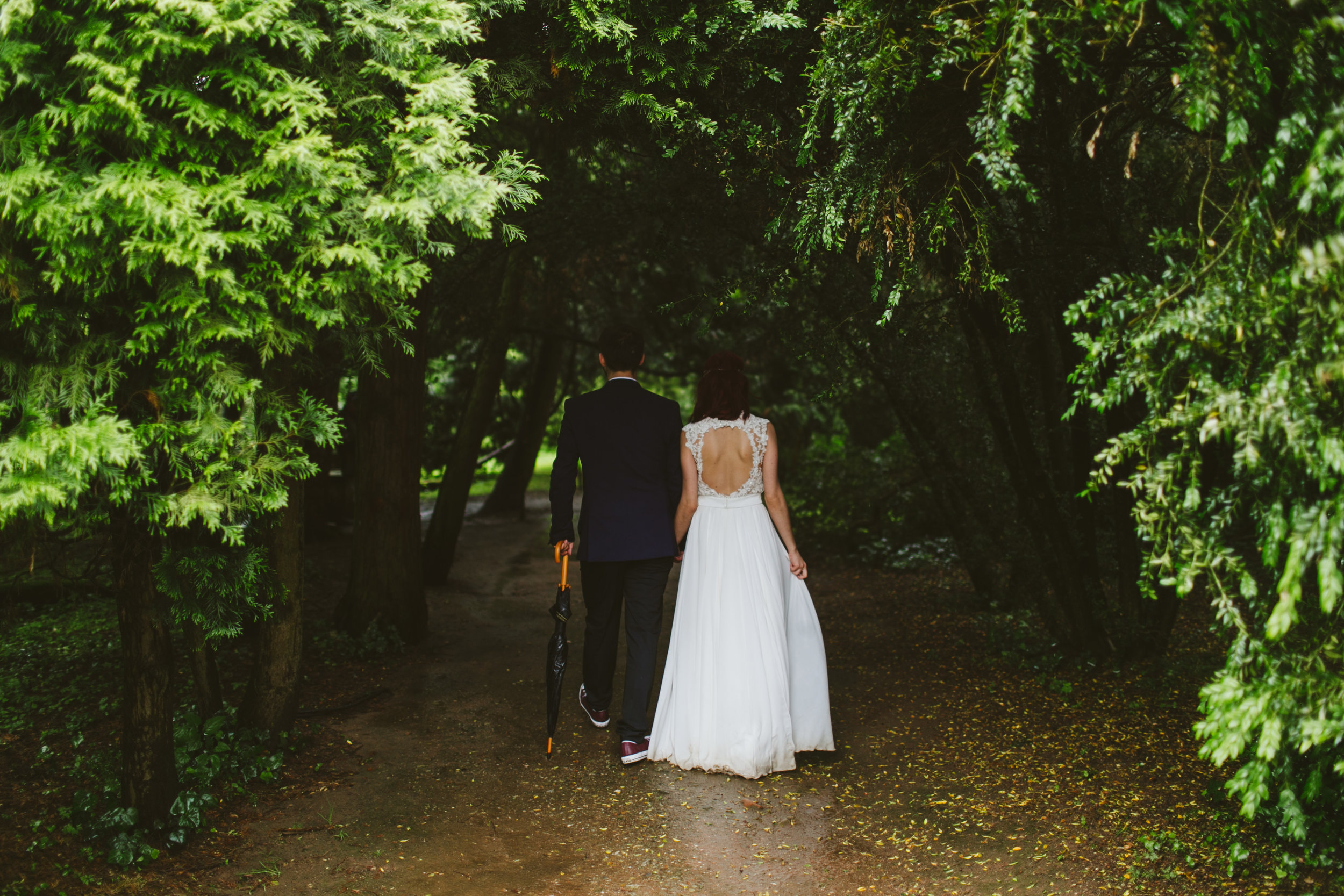 "Gerald, We must give you the biggest and most heartfelt Thank You for the most outstanding service at our Wedding! It is now a week later and we continue to receive compliments on your professionalism, music choices, and all of the little extras you recommended much earlier in the planning stages.
Our Photo Booth still has my whole family, and entire social circle, laughing with the digital copies making for some hilarious profile photos.
Thank You so much for providing calmness, clarity, and organization leading up to our day. I looked to you for help in a moment of panic before walking down that aisle. I am forever grateful for your calming answers, and clear direction in that moment. I will not stop recommending you!

— KATRINA & TRAVIS

MCDONNAL STREET ACTIVITY CENTRE, PETERBOROUGH, ONTARIO
"Gerald was instrumental in making our wedding the happiest day of our lives. From the first meeting at his house we knew we were making the right choice. From the back and forth of emails to the over 2 hour late evening phone convo's (Thanks for your patience!!), Jerry stayed cool and kept us on the right path.
The music for the ceremony and cocktails was spot on and the Grand Entrances were awesome. The DJ did an amazing job spinning big tunes all night and had the crowd rocking. Gerald as Master of Ceremonies put his spin on our Love Story and had everyone laughing. The centrepiece game was fun, and had all of our guests laughing. Thanks to Gerald & his team for making this the Best Wedding EVER! (Sorry everyone else :P)"

— KELLY & SEAN

RANCH RESORT, BETHANY, ONTARIO
"We couldn't have asked for better people to be doing this job! The amazing attention to detail made it so easy to just enjoy our day! Gerald took the time to make sure every little detail was exactly how we asked it to be.
Our MC Jerry & our DJ were extremely up beat and always had a smile on their faces, we never had to worry about being bored because they always kept us entertained! Between the kissing trivia, the wave, and the bearly wed game, we were able to have so many laughs! The best part was the love story! We could not have outlined our relationship as well as Gerald did with the love story! We love all the little opportunities they had presented to us! They went above and beyond their "job title". We were so happy we had gone with Gerald Hood Entertainment for our special day ! Thanks again for everything :) xx"

— CHRISTINA & ZACK

TIMBERHOUSE INN, BRIGHTON, ONTARIO
"Our wedding was unique and our reception was professionally MC'd by Gerald Hood Entertainment. Both of us have Uncles who have MC'd before, but it was so nice to let them sit and enjoy the wedding. Gerald brought so many amazing ideas and professional advice that made our reception amazing. Looking back I wish I had Gerald at my Ceremony too. Our first consultation is what made us 100% sure we wanted to choose Gerald Hood Entertainment, and the flexibility on meeting times is amazing. Our guests really enjoyed the games and the back stories on our wedding party. When we requested music it was literally the next song played, and that was awesome.
We had many people asking us where we found Gerald Hood Entertainment and asking for more details. Everyone was extremely impressed! I am worried that the cost of everything could discourage some friends who are getting married soon, but we found that this service was definitely worth budgeting for. When we came in for our first consultation to see what Gerald Hood Entertainment had to offer we were slightly wavered by the price, but we had our hearts set on hiring this service. This service made our wedding amazing, and we were so excited for our own reception because of you.
I would recommend Gerald Hood Entertainment to anyone. They are extremely flexible and can meet anyone's needs. Gerald made my wedding reception unique and my guests were blown away. Gerald Hood Entertainment succeeded the high expectations I had for them, and if I planned another big event I would definitely hire this service again."

— MELISSA & TAYLOR

PINE RIDGE GOLF & COUNTRY CLUB , ONTARIO
"Gerald Hood Entertainment far exceeded our expectations with their quality of service. Knowing that every thing was taken care of and in good hands gave us the confidence to trust in him and enjoy the most exciting special day of our lives. We hired Gerald based on a friend's recommendation and Gerald Hood Entertainment's great reputation. Gerald insured that all wedding parties and guests were available during special times during the event. So no one missed out on the special moments. He was excellent as our Master of Ceremonies and Disc Jockey! Also the green up lighting was added in the dining tent! That was a lovely surprise!
We would recommended you services with no hesitation!"
— MANDY & DAVE

BOBCAYGEON, ONTARIO
"Gerald…. you were AWESOME as our MC & DJ and our wedding night was better than we could have ever expected. Keep doing what you are doing and making couples happy. The Love Story you did for us was amazing! We doubted it originally, but holy moly it was so amazing! We hope you enjoyed the night as much as we did.
Every single person at our event talked about how amazing the day was, and mostly about how they loved the dancing. We didn't expect the dance floor to be so full practically all night! Don't know if you noticed, but the top of the dance floor we rented moved almost 2 feet! Keep on making those parties happen…. it was better than any night club!"
— CHARLOTTE & TOM

KEENE , ONTARIO
"I couldn't have asked for anyone to be more cooperative and helpful as Gerald was. Gerald left my now wife and I, with absolute peace of mind and confidence that all was going to go smooth as far as anything he was involved in. Our decision to choose Gerald Hood Entertainment was based largely on the peace of mind we instantly felt when first interviewed.

Gerald, I wanted to tell you how pleased and impressed with your service at our wedding. We have received more than a dozen compliments on the music throughout the afternoon and evening. Several people especially made mention how they enjoyed the music through dinner and the dancing. As you recall, for the wedding party entry at the dance, I selected Dance with Dragons and asked you to call people in approx every 16 seconds. Well Sir, You Nailed It! The owner of Beachwood Resort, Dave Morgan, also mentioned how impressed he was with you. I hope he took the time to collect your cards. If you EVER need a reference, count on me! Thank you again for stepping in on such short notice to MC and for helping bring the spirits of the celebration to life and memory though the music.

There are several reasons for anyone planning a wedding to choose one DJ service over another. Music, lighting, added value, and costs are just some. For us, the most important was peace of mind knowing we would not have to worry about the sound quality, or music style, or whether the DJ knew how to read the crowd. If you want a DJ service that you won't have to worry about during your wedding day, and one that has the music and skill to keep your dance floor hopping, Gerald Hood Entertainment!!!"

— SCOTT & SHERRY
BEACHWOOD RESORT, BANCROFT, ONTARIO
Today, We All Witnessed
the Completion of Her Answer….
SHE SAID YES